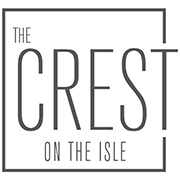 Sit and gaze out over an uninterrupted vista of the Gulf of Thailand at breakfast or in the evening, watching the sun set while you Experience The New. Our Chef Mikael's creative slant on Fine Dining with his inventive "Bistronomic" dishes in sophisticated surroundings will make your meal times both vastly enjoyable and memorable.
Opening Hours: Breakfast 7.00 a.m. to 11.00 a.m.
Dinner 6.30 p.m. to 10.30 p.m.